Relationship Education & Sex Education / Health & Wellness Coaching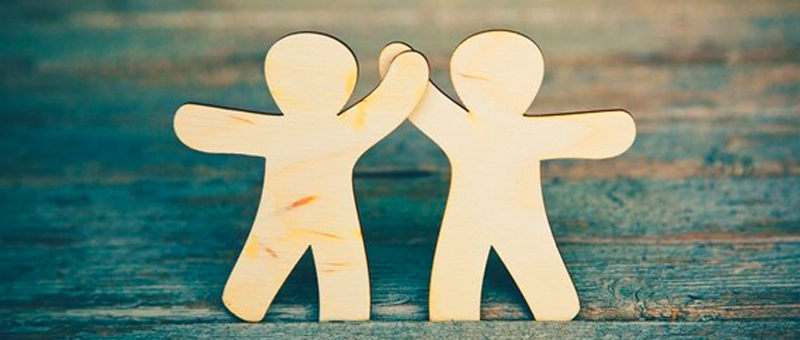 Components of Relationship Education and Sex Education Training (virtual and in class coaching)
Feel free to call us/Whats app us at 0091 97 86 89 0008 to discuss about this program
People SkillsBullying & Teasing
Conflict Management
Power of People
Need for Support System
Anger Management
The need to open up
Saying "No"
Self-Image & Self Esteem
Self-Care
Submissive to Aggressive
Friendship and it's limits
Handling Infatuations
Self-motivation and keeping engaged
Empathy and Sympathy
Balancing without losing self
Content and Consent
Knowing your
BodyHormones and Emotions
Appropriate & Inappropriate Sexual Behaviour
What to take care of?
Mind Vs Body
Self-Injury Vs Positive Healing
Drugs and Addiction
Taking care of social media
Partying, Sexting &
Pornography
Handling Persuasion
Sexual Health
Handling Highs and Lows
Masturbationpositive emotions, resilience, and capacity to change
Need for Exercise and Fitness
Consent and Respect
Sex and sexuality is an integral part of everyone's life. Hence, giving proper sex education to students shouldn't be an issue. Knowing our own body is our right. So, the right people, be it teachers or parents, hold the responsibility to impart the awareness and knowledge a young mind has to know. In fact, access to sex education is a human right. As responsible citizens of this society, we cannot afford to passively leave it to the internet or the streets any longer to brainwash the minds of our children with partial/incorrect knowledge about sex education.
Reasons to incorporate sex education in schools
Well, every child must know that he/she can decide whom they allow to touch them. Apparently, puberty brings out remarkable physical and mental changes in a child and most of the children are unprepared to confront these changes in the right way. That is why sex education must be made mandatory in schools. Contrary to the popular opinion, sex education does not increase the interest and engagement of a child to sex but does the opposite actually. Given below are a few reasons to impart sex education in Indian schools:
Understanding sexual development – Most children come from conservative backgrounds and lack a chance to discuss physical changes and sexual development with their family. It's really a shame that our children find answers to their questions about sex and sexual development from online sources, friends or unverifiable books. Only comprehensive sex education by qualified trainers can help students understand hormones and their role in sexual development, male and female reproductive systems, how they function, sexuality, and gender differences to name a few.
Satisfying curiosity – The classroom offers a safe environment where children can listen without feeling awkward or shy. Also, classroom sex education means students know exactly whom to ask and where to find answers to their questions related to sexuality and sexual development or associated issues.
Busting myths about sex – There aren't any other better places other than sex education classes to clarify false myths about this subject. For instance, parents may believe that knowing about sexuality and sexual development may put their children in the wrong path. But, acquiring the knowledge of sex education helps these young minds understand how and when to say 'No' to inappropriate touch, about consent, safety and body rights. It throws enough light on sexual assault, harassment and abuse, thereby enabling children to protect themselves from such tortures as well as gaining the knowledge that they should not do the same to others.
Prevention of teenage pregnancy – With proper sex education, young girls will possess more knowledge about their sexuality and unplanned pregnancies can be avoided. Needless to say, teenage pregnancies disrupt a person's life. Sex education can help prevent such situations.
Making the right choices – While there's so much societal influence surrounding us, students can arrive at the right decision if they have proper access to vital information about sex education. Via sex education, students come to know a lot about sexual abuse, rape & other potential dangers.
At School Psychology India, we know that sex education works best only when there's mutual trust, safety and comfort among students. We know that sex education must be taught only according to the age and development stage of the child. There are always some ground rules we follow:
Respect for each other
Freedom to ask questions and speak for themselves
Appropriate use of body terms & activities
Students not allowed to discuss situations/information of other students
Gender equality should be maintained and LGBTQ+ persons should not be addressed in a derogatory manner
Students are given the right and authentic information
Students can openly discuss any issue related to sexuality in the class
If any student wants to discuss a related problem in person, full confidentiality will be maintained.
At School Psychology India, we have trained psychologists and counsellors who have all the answers to guide the students in sex education classes.
Call us / Whats app us at 0091 97 86 89 0008 to discuss about this program to know more about how we can support and guide you in imparting sex education in your school/educational institution.
We offer both onsite and virtual classes for your convenience. Click here right away to book a FREE consultation!